DR Congo VSAT & Satellite Internet Providers | Satellite Internet Solutions & Services
The Democratic Republic of the Congo, also known as DR Congo, the DRC, DROC, Congo-Kinshasa, or simply the Congo, is a country located in Central Africa. It is sometimes anachronistically referred to by its former name of Zaire, which was its official name between 1971 and 1997. It is, by area, the largest country in Sub-Saharan Africa, the second largest in all of Africa (after Algeria), and the 11th-largest in the world.
DR Congo is widely considered one of the world's richest countries in natural resources; its untapped deposits of raw minerals are estimated to be worth in excess of US$24 trillion. DR Congo has 70% of the world's coltan, a third of its cobalt, more than 30% of its diamond reserves, and a tenth of its copper. Despite such vast mineral wealth, the economy of the DR Congo has declined drastically since the mid-1980s. The African country generated up to 70% of its export revenue from minerals in the 1970s and 1980s and was particularly hit when resource prices deteriorated at that time. By 2005, 90% of the DR Congo's revenues derived from its minerals .
The improvement of the DR Congo's internet, as well as the broadband market, has been kept down by the ineffectively created national and global infrastructure.
Enetsky being one of the largest ISPs in the country has a local presence and an established partner network to ensure coverage is available to our clients across all locations.
Enetsky provides the full scope of its services in Democratic Republic of Congo: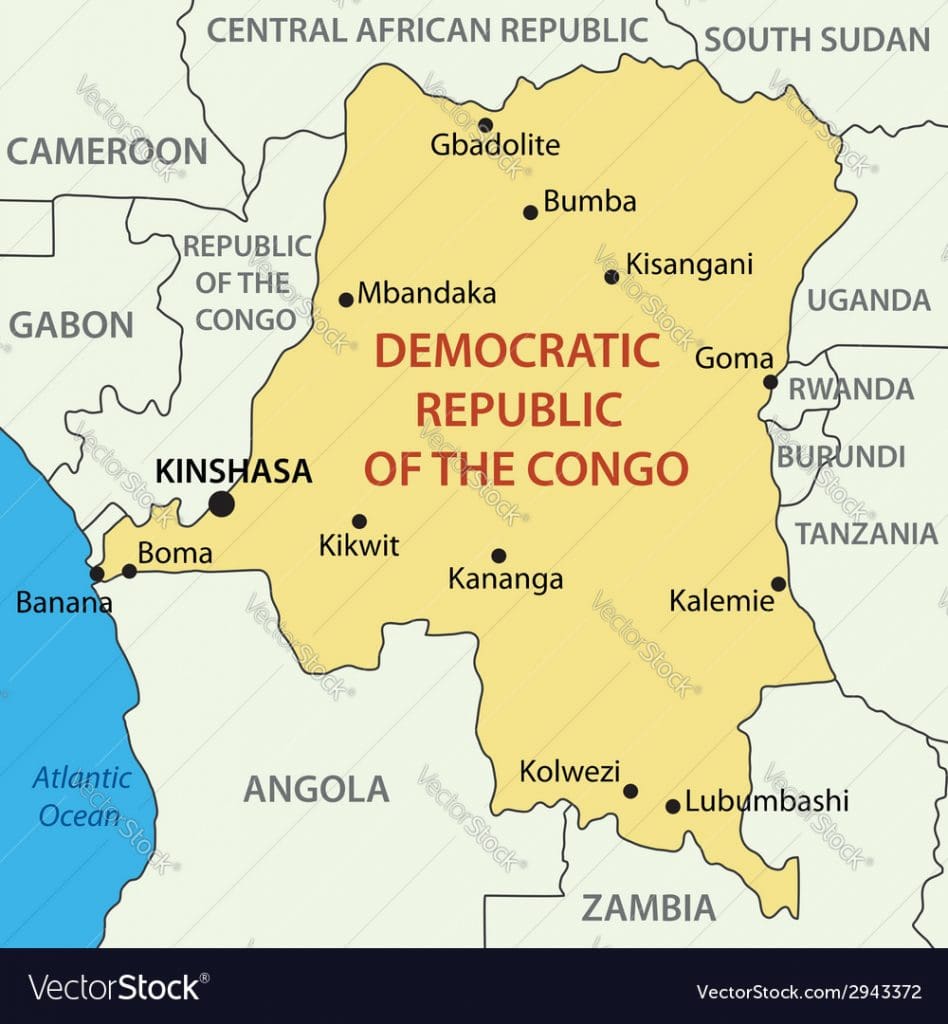 Internet Services including terrestrial and satellite services to include:

VSAT

Wireless Systems
Voice over IP
Supply Chain & Mission Support Services
Collaboration Solutions
 
Enetsky's extensive experience in providing VSAT and ICT services to the defense industry and especially governmental agencies, as well as oil and gas, mining, and construction industries has made it an unrivaled partner for their operations around the globe and especially in DR Congo. 
Enetsky 's highly reliable VSAT services coupled with our 24/7/365 Customer Support Center with local field support who speak the local language makes Enetsky the right choice when it comes to selecting you ICT and Communication service provider in DR Congo.  Enetsky covers Africa, specifically Democratic Republic of Congo, with several satellites and delivers a flexible range of services on Ku-Band, C-Band, and Ka-Band frequencies that meet and exceed our clients' expectations. Enetsky's teleports in the United States and Europe support all platforms to include but not limited to iDirect X1, X3, X5, as well as Comtech, Newtec