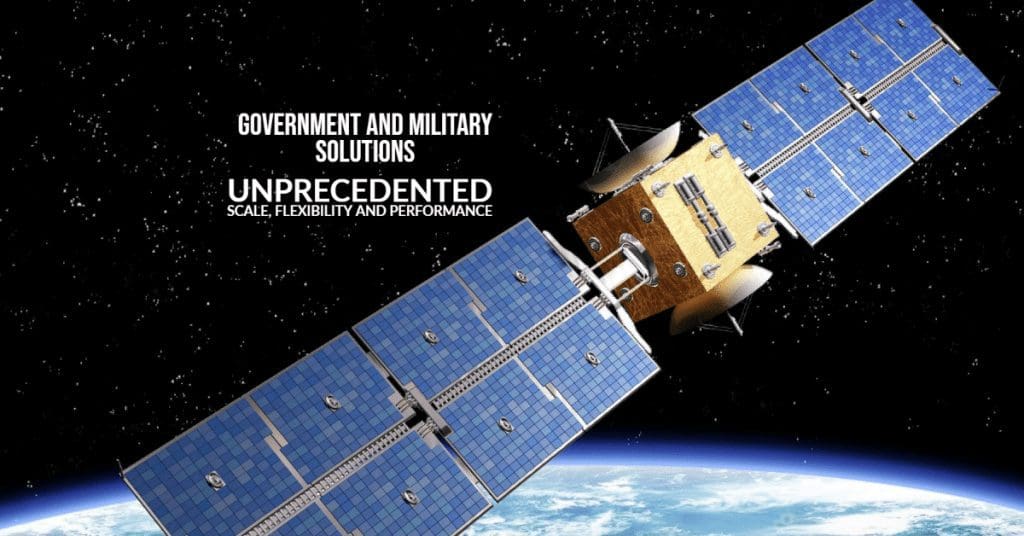 Enetsky Government Solutions
Unprecedented performance, flexibility, and scale
As you strengthen operations with digital technology, we provide commercial satellite systems that stand up to the increasing data demands of military, social, and economic campaigns
Enetsky Government Solutions, government and allies require – and the information superiority and mission assurance they demand. Leveraging our state-of-the-art satellite , our secure and responsive global network offers resilient infrastructure; real-time operation management; and morale, welfare and recreation connectivity for remote personnel on long-term assignments
High Throughput
Gigabits per second speeds to a remote, and multiple Tbps of capacity in the network ensures enterprise-grade, secure connectivity for unconstrained full motion HD video dissemination, multi-spectral imagery, and command and control links
Low Latency
Our network is about 20-times more responsive than today's geosynchronous satellites and on par with fiber networks. Government users can be confident that Enetsky Lightspeed delivers a faster OODA Loop decision cycle
High Capacity
Our intelligent network can dynamically allocate bandwidth to theaters of operations with high traffic demand.
Assured Access
Highly resilient network with multiple interconnected satellites and ground nodes without any single point of failure ensures networks always stay connected.
Benefits
Flexibility for supporting multiple satellites and C- and Ku- bands
Rapid deployment, tough and lightweight remotes for field operation
Improved IP system interoperability
CTRANSEC security
FIPS 140-2 security
STANAG security
Theatre Solutions
Complete System Solutions
Fixed Ground Terminals
Transportable Terminals
Network Management
Enetsky has been actively supplying the military with these services in many locations across the globe for a number or years and is proud of the relationship we have with the armed forces