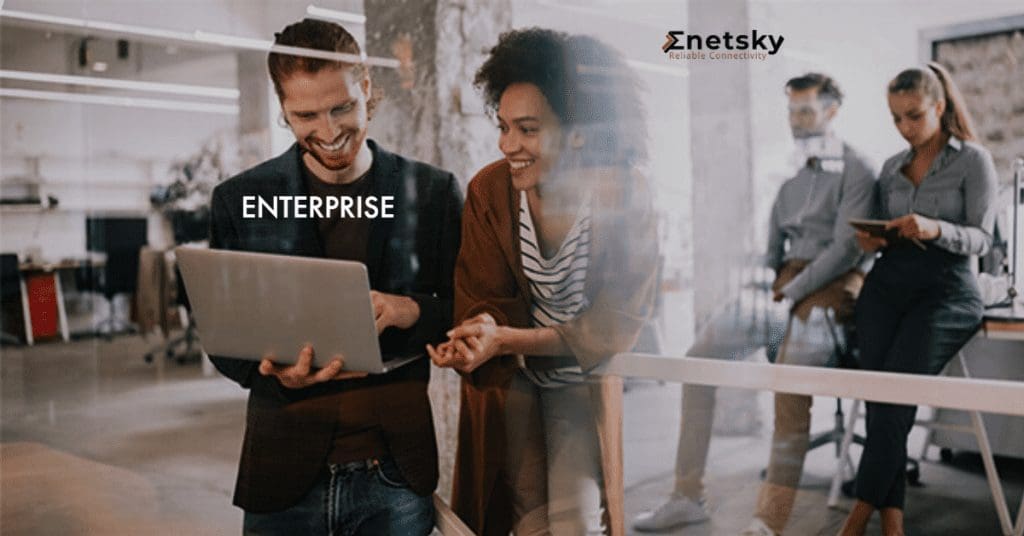 Enterprise Networking
Deliver high-performance connectivity to distributed enterprises and government agencies where users most need it. Making enterprise-grade networking more widely accessible than ever, Enetsky managed Enterprise Networking services provide the critical lifeline needed to fuel innovation and digital transformation strategies through secure, reliable private networking, SD-WAN and cloud connectivity, and internet access, for proven dependability, vast reach, and fast deployment
To achieve success, enterprises today need vital connectivity with consistent, high-capacity, high-speed communications to even the most remote regions. The world has changed. Increasing digitalization, evolving employee and customer expectations, and environmental challenges, have all had a huge impact on the connectivity requirements that are a prerequisite to do business. Globalization, cloud-readiness and the opportunities of the future have driven businesses to invest in reliable connectivity measures and innovations.
Resiliency and Performance Where Customers Need It
An Enterprise's network is their lifeline, fueling the ability to seize emerging opportunities, speed up decision-making, and bring more value to customers. Hyperconnectivity is now a global phenomenon and businesses depend upon access to the right information, applications, secure networks, and productivity tools — everywhere their customers take them. With a full suite of end-to-end turnkey managed connectivity services and wholesale capacity-only options, you can build the service to suit your capabilities and needs today and into the future.
HIGH-SPEED CONNECTIVITY
Boost agility and expand operations with guaranteed high-speed internet no matter your location or needs
TAILORED SOLUTIONS
Wide variety of products from priority back-up to committed high performance solutions for data intensive or business-critical applications.
NO UPFRONT INVESTMENT
No infrastructure required – premium ENTERPRISE is a turnkey managed solution with no commitments.